Communicate efficiently and effectively.
Automatic creation. Scheduled delivery.
Email is still one of the most used forms of communication!  Your Tent Apps Website comes with beautiful church newsletters automatically created and sent for you to help you communicate effectively and efficiently.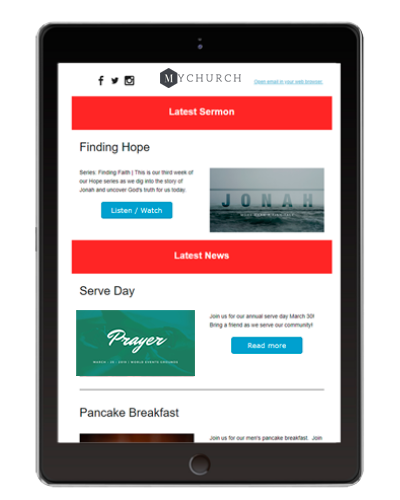 "Single Click" pushes to all your church communication platforms.
Social media, website, mobile app, newsletter, & TVs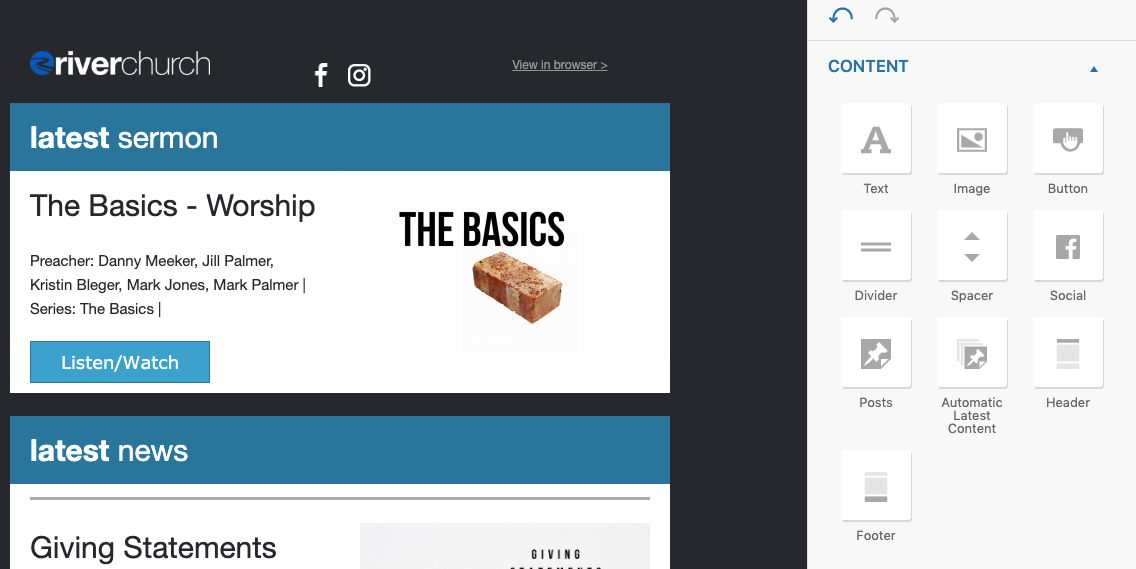 Automatic creation
Keep your audience up-to-date without spending hours each week putting your newsletter together.
Drag & Drop Adjustments
Automate up-keep and sending
Consistent, fresh content
Automatic Church Newsletters
Simplifiy your work & Improve your church communications
Our system automatically creates e-newsletters for you! You can even automate sending them weekly, monthly, whenever!
Automatic Creation 
Our newsletter will pull the announcements you need and place them in the email for you! You can choose your latest news, the most important, or newsletter specific information. It's up to you!
Stay Relevant & Save Time
Email marketing is still the most effective form of reaching your audience. With Tent Apps, you keep you audience engaged without having to lift a finger!
Drag & Drop Editor
Want to change things up one week? You can easily drag & drop your content into our easy to use builder!  It's as easy as that!
One-Time Sending Schedule 
How often would you like to send newsletter emails? Weekly? Bi-weekly? Monthly? Yearly?
Just schedule it once and TentApps Newsletters will keep sending fresh newsletters with updated information without you having to even think about it!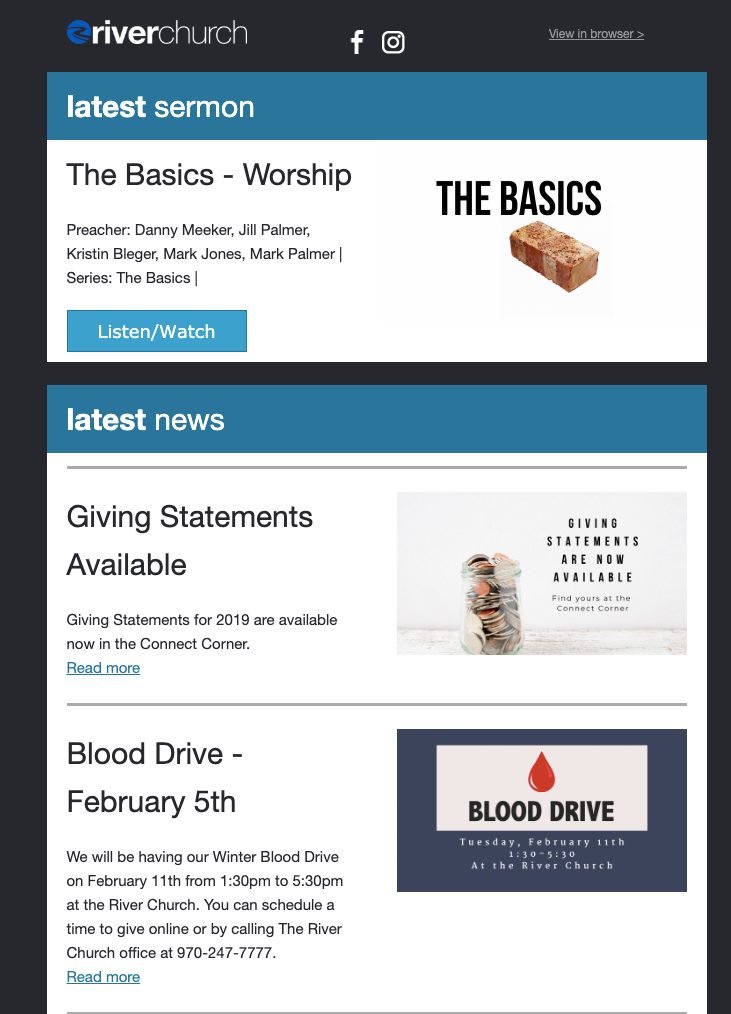 Get Started
Check out our all-in-one communication system for yourself