Integrated Church Communication Tool
Church Websites
All your church communications under one roof!
"Single Click" pushes to all your church communication platforms.
Social media, website, mobile app, newsletter, & TVs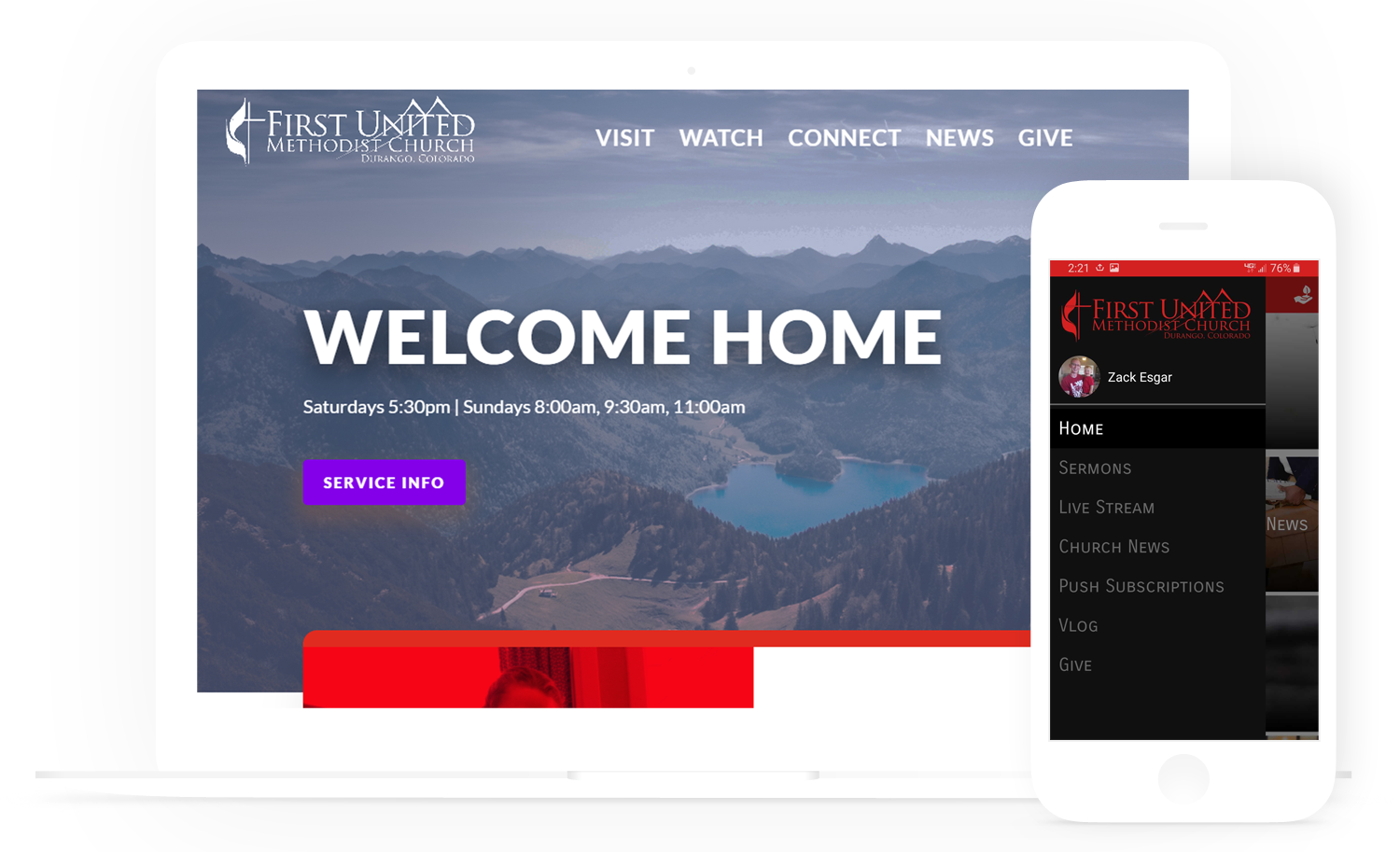 Mobile App & Website
Live Streaming

Online Giving

E-newsletter

Sermon Manager

Easy to maintain
"Single Click" pushes to all your church communication platforms.
Social media, website, mobile app, newsletter, & TVs
"Single Click" pushes to all your church communication platforms.
Social media, website, mobile app, newsletter, & TVs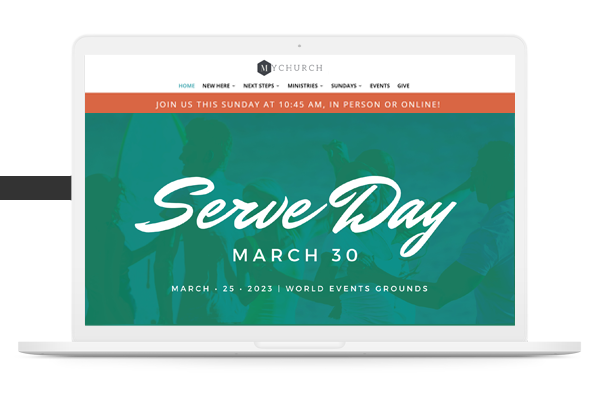 Church Website
The announcement is now live on your church website!
Automatically Show your announcement on:
Home Page
Inner Ministry Pages
Upcoming Events Page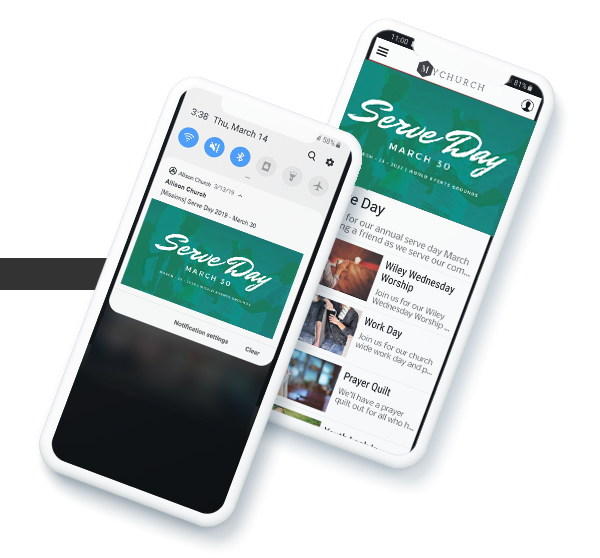 Church Mobile App
Automatic Push Notifications per Category
Displays in your app's news portal
No need to update an app and a website.  Do it all at once with a Single Click.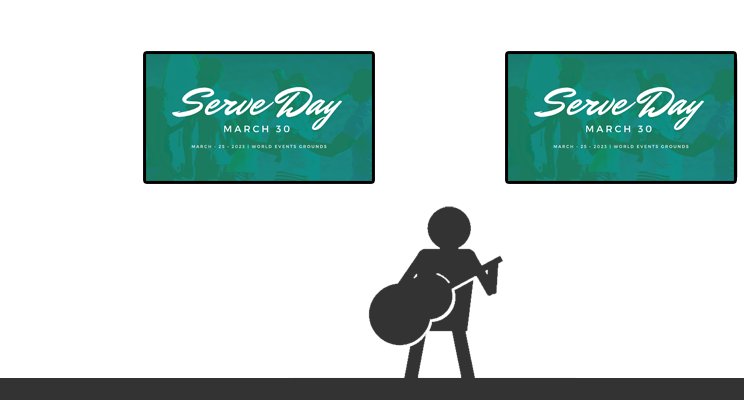 Announcement Slides
Never manually build announcement slides again!
Automatically update weekend worship announcements slides.
Great for TV's throughout your church too!
Easily integrates with ProPresenter, Media Shout, Powerpoint, Smart TV's or anything that can be connected to a computer.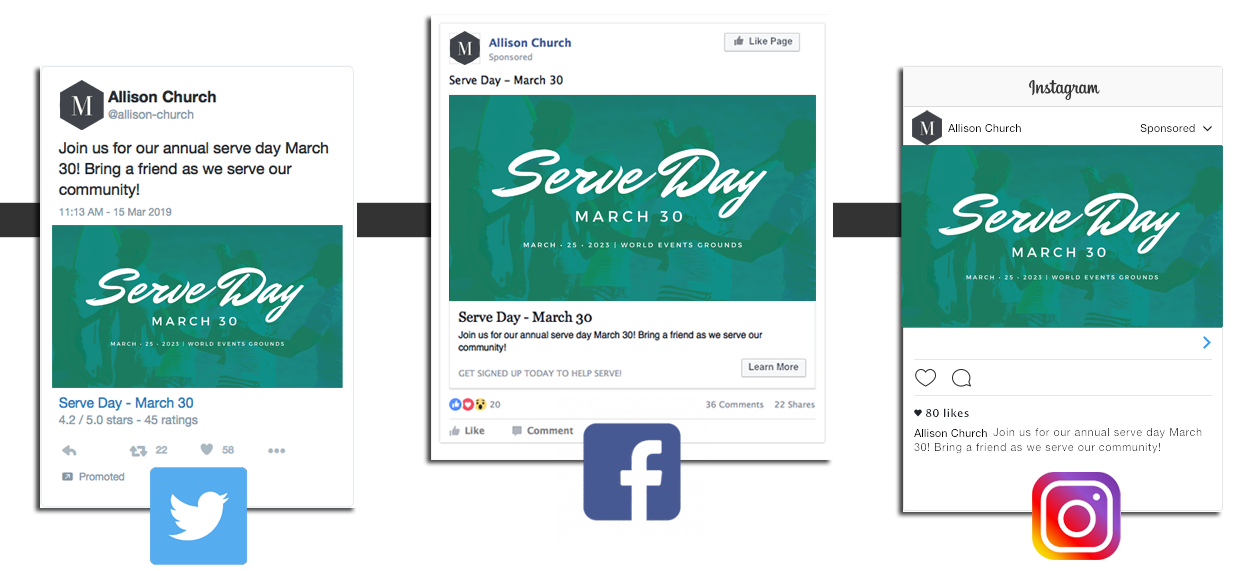 Social Media
Stop wasting time updating all your social media platforms.
Your announcements will automatically push to:
Facebook
Instagram
Twitter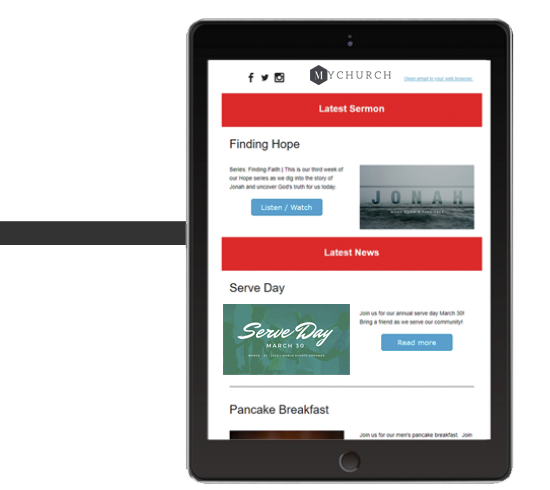 Newsletter
Your announcement is automatically added to next week's church newsletter!
You don't even have to think about copying and pasting all your information again!  Let your Tent App do all the heavy lifting and create your weekly newsletter for you!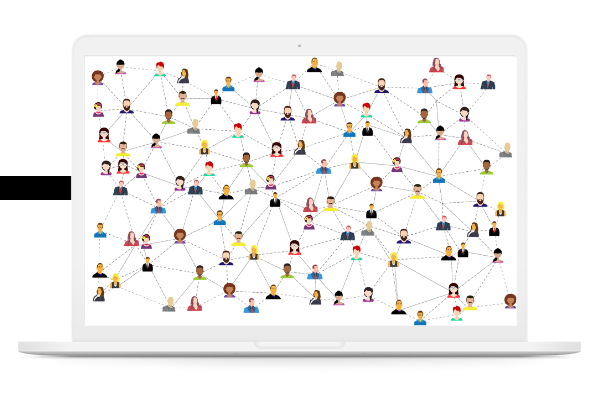 Church Management Database
Ditch Shelby, Breeze, or Simple Church.
Track attendance and maintain connection with everyone in your congregation without spending a ton of money on complicated, third party church management software systems.
Our CRM systems is perfectly integrated right into your website so you can access everything from one dashboard!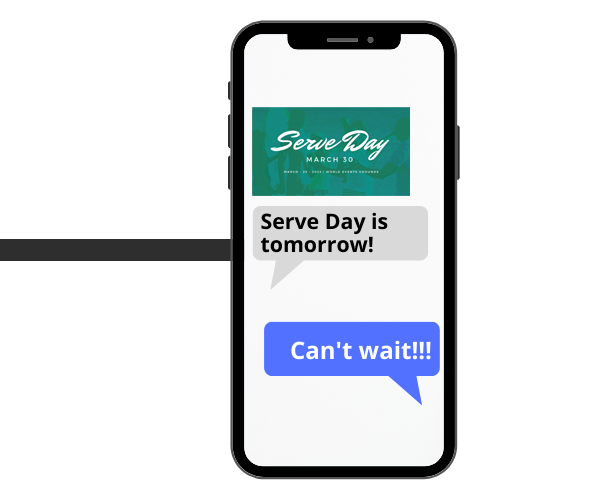 Group Text Messaging
Send mass sms messages to the whole church, specific groups, or even individuals
Members can respond, creating an individual text thread where you can engage them only. You can text groups based on age, gender, or even attendance to certain events!
Definitely the easiest way to get your information in the palm of their hands!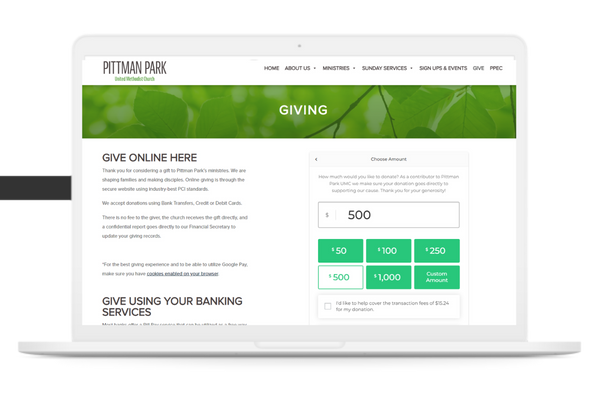 Church Giving Software
We can easily integrate with an existing giving platform you have or you can switch over to ours.
We offer online, mobile app, and text-to-give solutions.  You can create as many online donation forms as you'd like.  You have options for recurring giving, adding goals, as well as Apple & Google Pay options.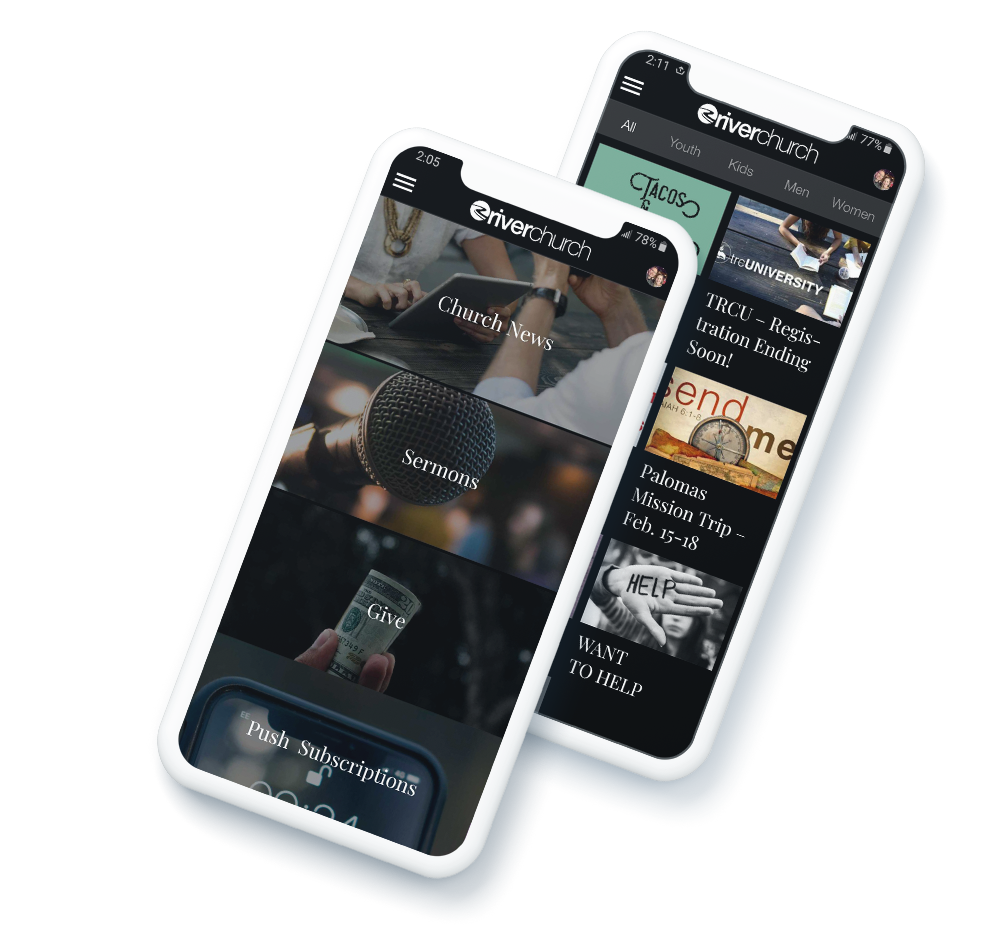 Easily Connect With your church
on Every Platform
Keep your congregation informed.  Our single click church news portal saves you time from having to post information to multiple platforms.  With a single click efficiently communicate with your entire congregation.
Streamlined
Save Time & MOney
All in One Church Communications
Single Click Publishing
Church News Center
Automatic Newsletters
Social Media Autopost
Built in post templates
Auto News Expiration
Announcement Image Generator
Scripture Linking
Sermon Central
Easy to Edit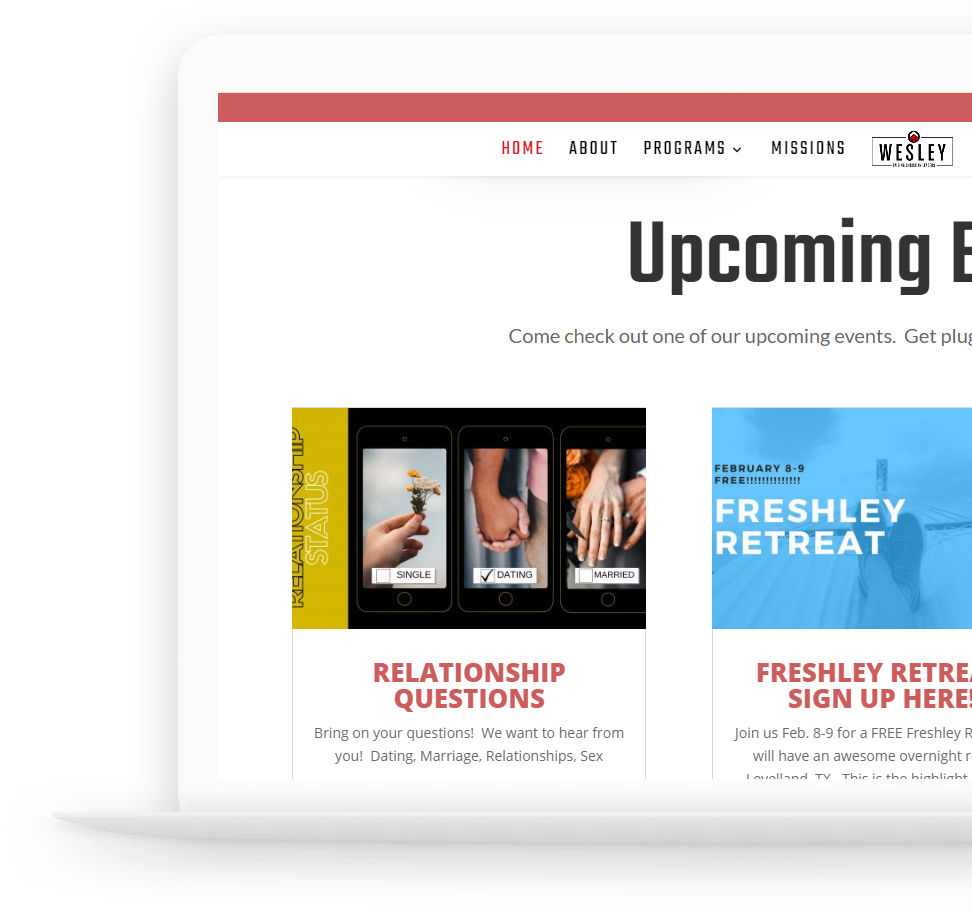 Get Started
Are you ready to streamline your church communications?